In this article we are going to prepare a Mono.1.L (Mono One Legato) setup in Ableton Live 9 using the virtual analogue synth Diva by u-he. These instructions will work for 4, 5, and 6-string Fretsense™ instruments.
MIDI MODE 'Mono.1.L' is a monophonic mode that enables sliding using a single MIDI channel and synth that supports legato. It is not possible to play two or more notes simultaneously while using this mode.
NOTE: The MIDI MODE parameter was called MIDI SEND on all bass firmware revisions prior to x.18.
Ableton Live Settings
Insert a new MIDI track within Live.
Insert Diva into the MIDI track.
Set MIDI From to 'Ch. 1'.

Instrument Settings
Set MIDI MODE on the guitar or bass to 'Mono.1.L'.
Set MIDI OUT to 1.
NOTE: In this article we have set the bass to send on MIDI channel 1 and for the MIDI track in Live, which contains the synth, to receive on MIDI channel 1. This channel can, in fact, be any one of the 16 available MIDI channels just as long as the MIDI channel numbers match.
u-he Diva Settings
Diva now needs to be configured correctly.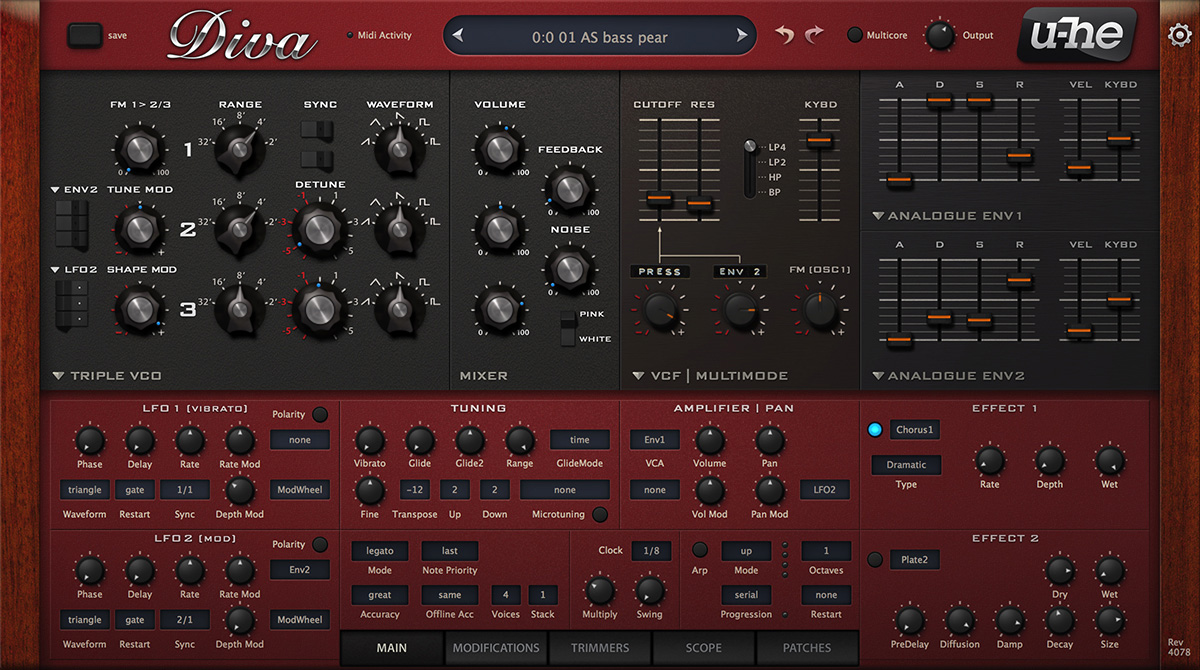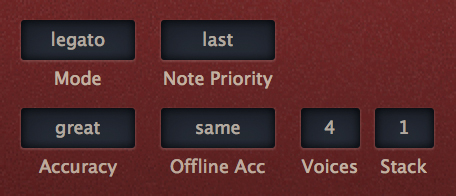 Set the 'Mode' to 'legato'.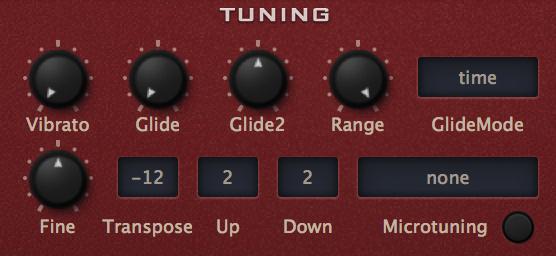 On the TUNING section set both parameters Up and Down to '2'. This confines the pitch bend range of the synth to +/-2 semitones which mirrors the bend range of the actual string.
Last updated 18 Sep, 2019